Training data platform BPO.MP
BPO.MP data training platform modeling strategy is using a hybrid strategy, which is the combination of data-driven modelling with mechanistic model components, reduces the data demand and enables extrapolation of data-driven models (Kilian. M., et al. 2022). Besides, BPO.MP employs TensorFlow for artificial neural network training and Casadi to integrate ordinary differential equations and provide gradients of differential model equations enabling continuous time representations.
Moreover, BPO.MP also provides a JSON interface for the model development. Apart from that, BPO.MP also customize the data and develop them forward to the model of the training program, as well as increase the layers of training in order to achieved the highest result for the solution and client. Therefore, the process can not only reduce the volume of data, but also increase the intelligent of the output and the machine training model. Even though, the number of layers using in the neural network must be conducted by experience data scientist and master.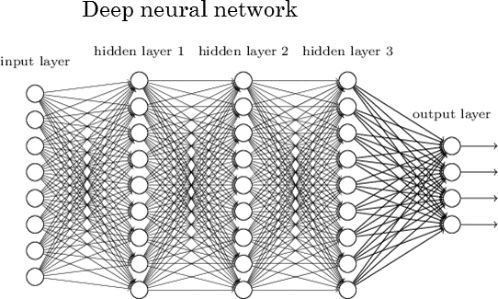 Data training platform – Human workflow at BPO.MP
AI Platform Data Labeling Service request human labeling for a collection of data that the machine plan to use to train a custom machine learning model. In consequence, Prices for the service are computed based on:
The number of human labelers for each data item. This is specified by the annotators configuration  in the API and the labelers per data item field when creating a new data labeling request in the data labeling tool & platform.
The number of annotation units generated. The price for the unit of each labeling task is described in the table in the Labeling costs section.
Data training platforms require some strictly regulation in order achieve the maximum quality of the data labeling services:
Labeling data: Training supervised ML models need processes such as audio, text, images, videos annotation.
Diagnostics: Training data platforms understand performance trends and identify model errors that help the IT team monitor and machine learning models.
Prioritize: BPO.MP highlights that it is not optimal for organizations to spend time on labeling poor quality data. Training data platforms determine the most effective use of data.
BPO.MP acknowledges that training data platform is important
Today's businesses rely on AI/ML-driven decisions to make profits. Labeling data is one of the most important steps in training ML models. BPO.MP argues data labeling is the biggest challenge in building effective ML models. As mentioned earlier, businesses need a software program that specializes in data labeling.
To make successful predictions, ML models need high-quality data. The training process for ML models is no different from the growth of a child. Children learn the environment in which they live using labels assigned as categories by their parents: Cats, dogs, birds, etc. After receiving a certain amount of labeled data, children start to recognize birds without the help of their parents and make some successful predictions. Supervised ML models are trained in a similar manner.
WWW.MPBPO.COM.VN
With a team of professional, skillful and experienced staff, BPO.MP Co., Ltd is proud to be a reputable data entry company and strive to become the best data entry company to provide top quality online data entry services with competitive prices, satisfying all customer needs. BPO- Business Process Outsourcing is very essential for every business.
Services BPO.MP provides:
For further information, please contact the Hotline: 0931 939 453 or email to: info@mpbpo.com.vn